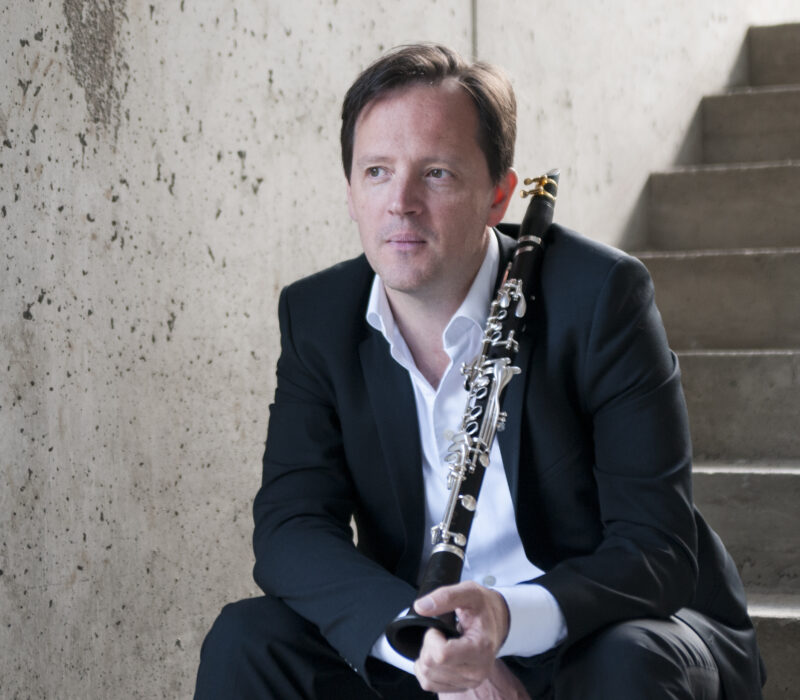 Robert Ek. Photo: Marie Lundgren.
As they flutter about (2023)
för basklarinett och elektronik
Musiken startar i basklarinettens djupaste register, i ett statiskt ljudlandskap av knappt skönjbara variationer; lätt böljande eller försiktigt skorrande. I styckets andra del expanderar rörelserna: vibrerar, fladdrar och skimrar.
Solisten och den elektroniska stämman fungerar som en duo där de ibland byter funktion med varandra: speciella tekniker på instrumentet skapar en närmast elektronisk klang medan obearbetade klarinettinspelningar hörs i den elektroniska stämman.
As they flutter about är komponerat i nära samarbete med, och tillägnat, Robert Ek.
As they flutter about (2023) is a piece for bass clarinet and electronics. It was written for and in close collaboration with Robert Ek with financial support from Norrbottensmusiken and Helge Ax:son Johnsons stiftelse.
Durata: ≈ 11′