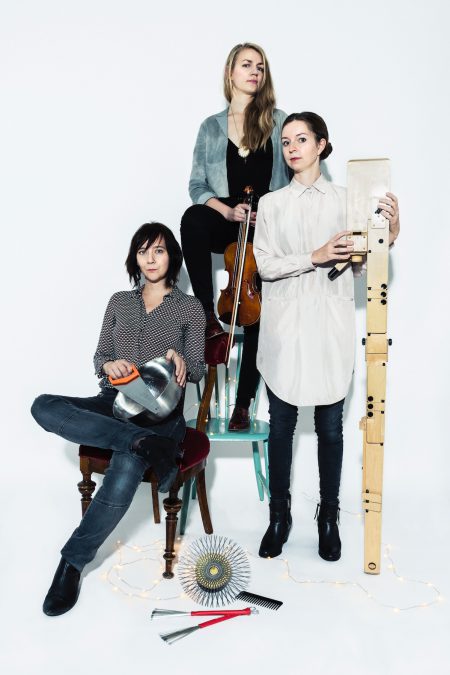 Tinkles, clinks and heavenly metal (2012) is a piece for violin, Paetzold contrabass recorder, objects and electronics. Both instruments and objects are amplified. The main idea of the piece is the interaction between the traditional instruments, everyday objects such as egg slicer and harmonica, and a few "hidden objects" (objet caché).
Durata 10′
Other performances by Faint Noise include:
"The music was most charming in Jenny Hettnes 'Tinkles, clinks and heavenly metal'. With an as poetic as playful touch, an intimate soundscape that felt at once familiar and alien was conjured. The mixture of everyday objects and musical instruments created an evocative mood. It became even more exciting with the singing of Jussi Björling in the background"
— Henrik Halvarson on Tinkles, clinks and heavenly metal (free translation).
Performance @ Svensk Musikvår 2018
Trio Faint Noise