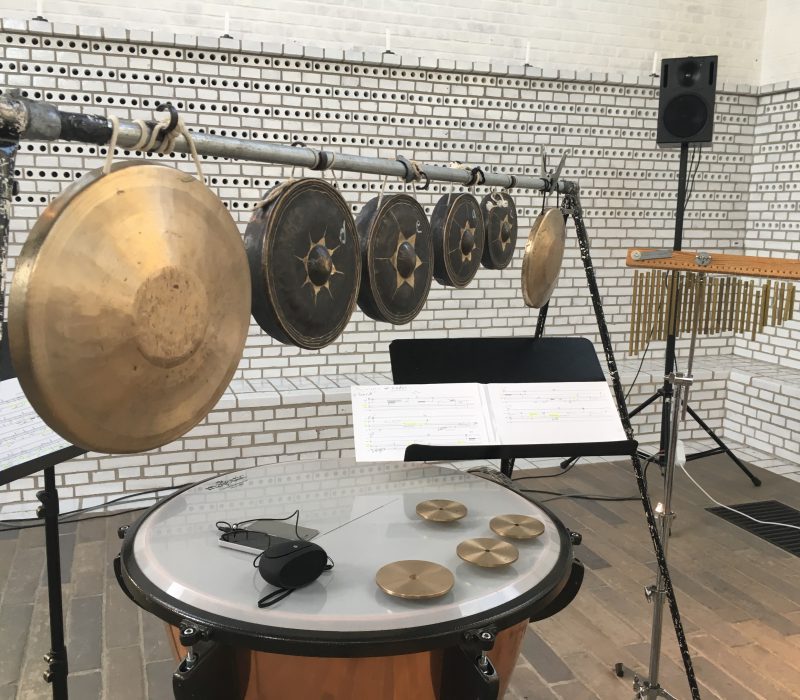 Ytor, böljande ("Surfaces, undulating") uses the sound world of a deconstructed music box as its basic material, almost like a "theme and variation" in three movements. The soundfile of the music box is played from a small loudspeaker, placed on different surfaces in the different parts. For example, in movement II the membrane of the loudspeaker vibrates against the timpani. Ytor, böljande was composed in 2009 and revised in 2018.
Durata: 10′
Other performances include:
Performance@Svensk Musikvår
Jonny Axelsson, Teater Lederman, Svensk Musikvår 2020. Video by Johan E. Andersson.